La Ejecución del soldado Slovik [The execution private Slovik] (1974)
Publicado: 16 02 2014 00:33
La Ejecución del soldado Slovik (1974)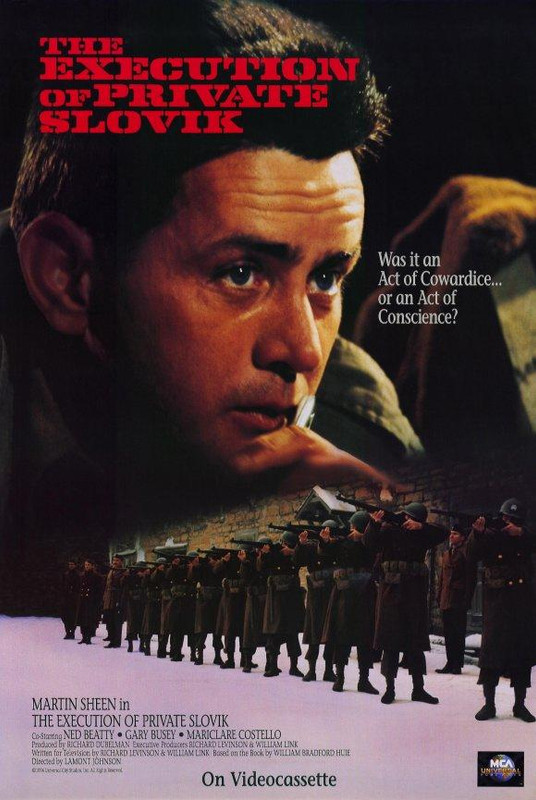 Cartel de ·La Ejecución del soldado Slovik"
FICHA TÉCNICA:
Título original:
The Execution of Private Slovik (TV)
Año:
1974
Duración:
120 min.
País:
Estados Unidos
Director:
Lamont Johnson
Guión:
Richard Levinson, William Link (Libro: William Bradford Huie)MúsicaHal Mooney
Fotografía:
Bill Butler
Reparto:
Martin Sheen, Mariclare Costello, Ned Beatty, Gary Busey, Matt Clark, Ben Hammer, Warren J. Kemmerling, Charles Haid, Kathryn Grody, Paul Lambert, Jon Cedar, Joe George, Laurence Haddon, James Burr Johnston, Tom Ligon
Productora:
Universal TV
Género:
Drama/Telefilm/Biográfico
SINOPSIS
Desde temprana edad, la vida de "Eddie" D. Slovik parece marcada por la fatalidad. Sin haber llegado a la treintena, Eddie Slovik está a punto de ser fusilado, según un tribunal militar, por deserción. A través del testimonio de algunas de las personas más significativas del entorno del soldado Eddie, se pasa revista a algunos de sus capítulos de su corta existencia antes de perecer frente a un pelotón de fusilamiento en las postrimerías de la Segunda Guerra Mundial.
IMÁGENES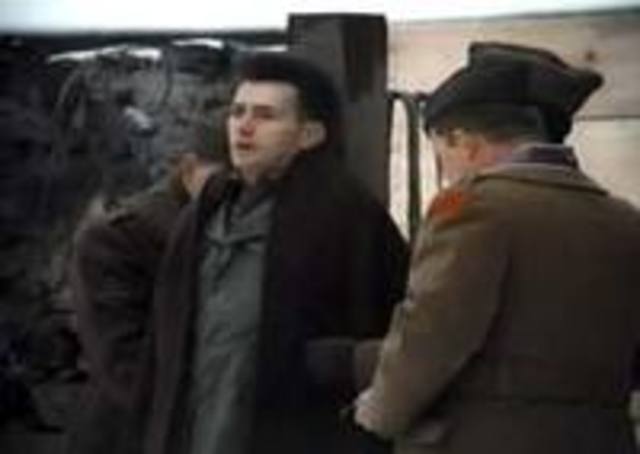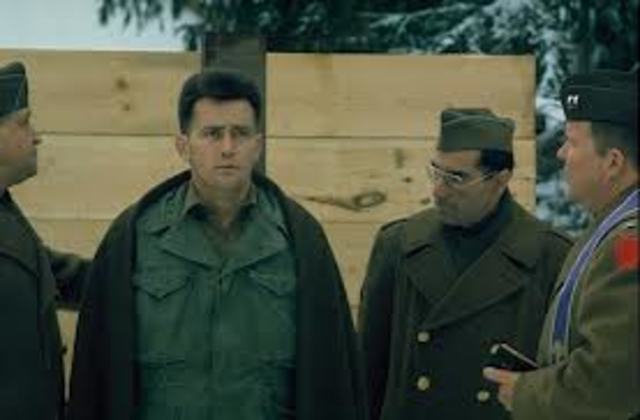 VÍDEO
FUENTES
http://www.filmaffinity.com/es/film185869.html
https://www.google.es/
https://www.youtube.com/